Are you tired of....


Long nights pouring over the racing form trying to find the winners?

Coming back from the races empty handed because the
expensive tipster service failed you again?

Wasting your hard earned money on racing systems that make
big promises and don't deliver?


Well then I have
THE SYSTEM
for you.
Read an important message from the author, Robert Garcia.



From: Robert Garcia
Saturday, 8:00 AM


Dear Friends,

It's widely known that the favorite wins 33% of the time. Following
The Money is based on "5 Golden Rules" where I show you how
to capitalize on this statistic to make easy money at the track with
minimal risk.

Sounds too good to be true you might say? Well, I'm here to tell
you that it is not only possible, but a lot easier than you could
ever imagine.

It's not a coincidence that you've arrived at this web page. You've
come here because you're tired of doing so much "homework" to
make a quick buck at the track.

Like you, I wanted a system that was simple, easy to follow and
made money consistently at the track. But there wasn't one out
there, so I created Following The Money.

Now I'm sharing this system with you. Use it and you too can follow
the money....straight from the track all the way to your bank
account!

Subscribe to my FREE Newsletter to learn
more about the 5 Golden Rules.

Privacy: I value your privacy. I will never rent or share your contact
information with anyone. You can unsubscribe at any time.

MAKING MONEY at the track shouldn't be painful.

Disclaimer:
*All user experiences are unique and you may do better or worse than those shown. No representation is being made that these
results can or will be obtained in the future, or that losses were not incurred subsequent to the date on which the testimonial was
provided. By purchasing this material, you agree to hold the author of Following The Money harmless for any losses you may
incur betting on horse racing. There is a substantial risk of loss associated with gambling on horse racing. Only risk capital
should be used. Please gamble responsibly.

Like you, I have bought many horse racing systems that made claims of making you
tons of money, only to find out that they don't stand the test of time or they were so
complicated that you need to be a rocket scientist to figure them out.

Other systems have you buy a racing form and then spend long nights pouring over it
trying to find the winners....only to watch your picks lose race after race.

Still others require you to subscribe to their "hot picks" service. Unfortunately, even if
the picks do come through, you'd be lucky to break even for the day after you've paid
their pricey service fees.

A Betting System With An EDGE!

I just knew there had to be a less complicated and less expensive way to find the
winners. So I started looking back at past results to see if I could come up with a
common factor.

After looking back at past results from years of charts, I came upon something very
exciting....
I found that there was a way to bet on the favorites and win!


I, too, have heard the saying "you can't make money betting on favorites." What I have
found, however, is that this statement is far from accurate.

I have been using and refining this system for years now, making it
the system it is today....one that works and that is available to you right now!


Stop gambling without an edge.
Click below to gain your edge now
.

Earn a second INCOME with LOW RISK!

So why not join the others that are already using this system to gain financial freedom?

Once your bankroll begins to grow, I'll show you how to make even more money with
different betting techniques which are described in my eBook. This is just one of the
reasons why my system so great. It's flexible and can adjust with your increasing
bankroll.

Like most of you, I don't like to gamble without an edge. Using my system you'll feel so
confident that when you make your bets, you won't feel like you're gambling. You'll
know how to put the odds in your favor.

Even if you have a handicapping system that you currently use, you can add this to your
arsenal. This will enable you to make even MORE MONEY!

As a FREE BONUS, I'll show you how make money even with a starting bankroll of less
than $100.00 using my conservative betting system.

BONUS #1 ($19.99 Retail Value)...


"Conservative Approach to Following The Money"


In the bonus section, I'll show you how to get started with a bankroll of less than
$100.00. It takes my 5 Golden Rule system to a whole new level. If you're the
conservative type of bettor, you can still make profits while minimizing risk!

BONUS #2 ($39.99 Retail Value)...


VIP Newsletter


BUY NOW and you'll be able to sign up to receive my special VIP newsletter where I'll
send you the latest news regarding my system, tips, and resources that will help you
maximize your profits. You'll be the first to hear about any and all updates.


Robert Garcia


P.S.
This system has been tested and proven to make money at the track. You will be
able to look at past results and see for yourself. You'll also be able to try this out in a
live environment by doing "paper betting" before you even make your first real bet.


P.S.S.
The three bonuses will only be included for a limited time. After that they will be
sold separately at full retail price.
Purchase TODAY!!!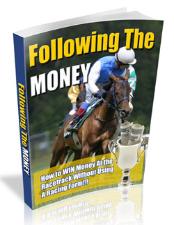 I'll show you how to

WIN
on horses

without
a tipster,
special software,
or the racing form!!!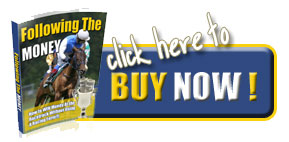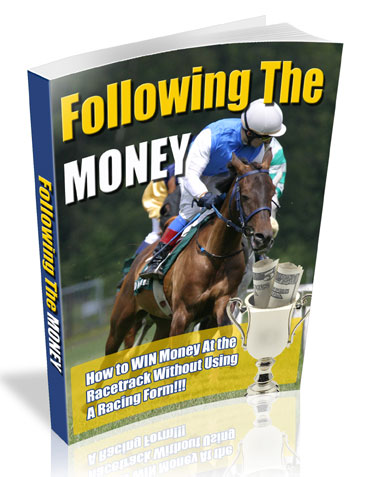 BONUS #3 ($19.99 Retail Value)...


Betting Strategy Spreadsheet


This easy to use excel spreadsheet I've created computes your betting bankroll
needed to begin and shows you how much you need to bet per race. As you increase
your winnings, you can then update the figures. I've also created a separate section
that works with my with conservative approach betting strategy (Bonus #1) so that you
can get started right away!


ORDER TODAY!

So what are you waiting for? You're just a click away from gaining instant access to
your copy of Following The Money and your
3 FREE BONUS ITEMS
! Order now to

receive your eBook within minutes
, read it tonight, and start
WINNING
tomorrow!
It's so simple, you'll be amazed.

Come join me in the winners circle! I can't wait to hear more success stories.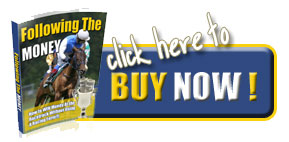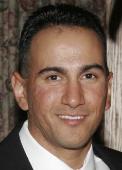 "Thank you Robert! Your system is so easy to follow, even
for an inexperienced bettor like me. My winnings have
already covered the cost of the system, and now I'm paying
down my credit cards and getting out of debt with the extra
income I'm getting."

Sylvia
Bridgeport, CT

________________________________________________


"Before I discovered your system, I used to bet at the
racetrack just for fun. And it was an expensive hobby...just
ask my wife :-) But now with the 5 Golden Rules in my back
pocket, I can't lose. I've increased my bankroll an average
of 21% every month. And that's betting conservatively."

Stan D.
Reno, NV


"I have to admit that I was a little skeptical of a program that
promised to make money betting on the favorites. Come
on. Who you kidding? But since none of the other
programs I'd bought were bringing in the winnings
consistently, I decided to give Following the Money a try.
Boy am I a believer now! With a small starting bankroll, I am
able to see gains of 19-28% on a monthly basis."

Alan G.
Rockford, IL

________________________________________________

"Finally a system I can count on! No more racing forms, no
more complicated computer programs. This is so good, I
can't believe you're practically giving it away."

Paul S.
Pasadena, CA

100% Money Back No
Questions Asked Guarantee!

Your satisfaction is assured with my no risk, 100%, no questions
asked, money-back guarantee. If for any reason, you aren't
satisfied with your purchase, just contact me within 8 weeks and
I'll refund 100% of your purchase price.

Try out "Following The Money" for eight full weeks - RISK FREE!
You have nothing to lose and lots to win.